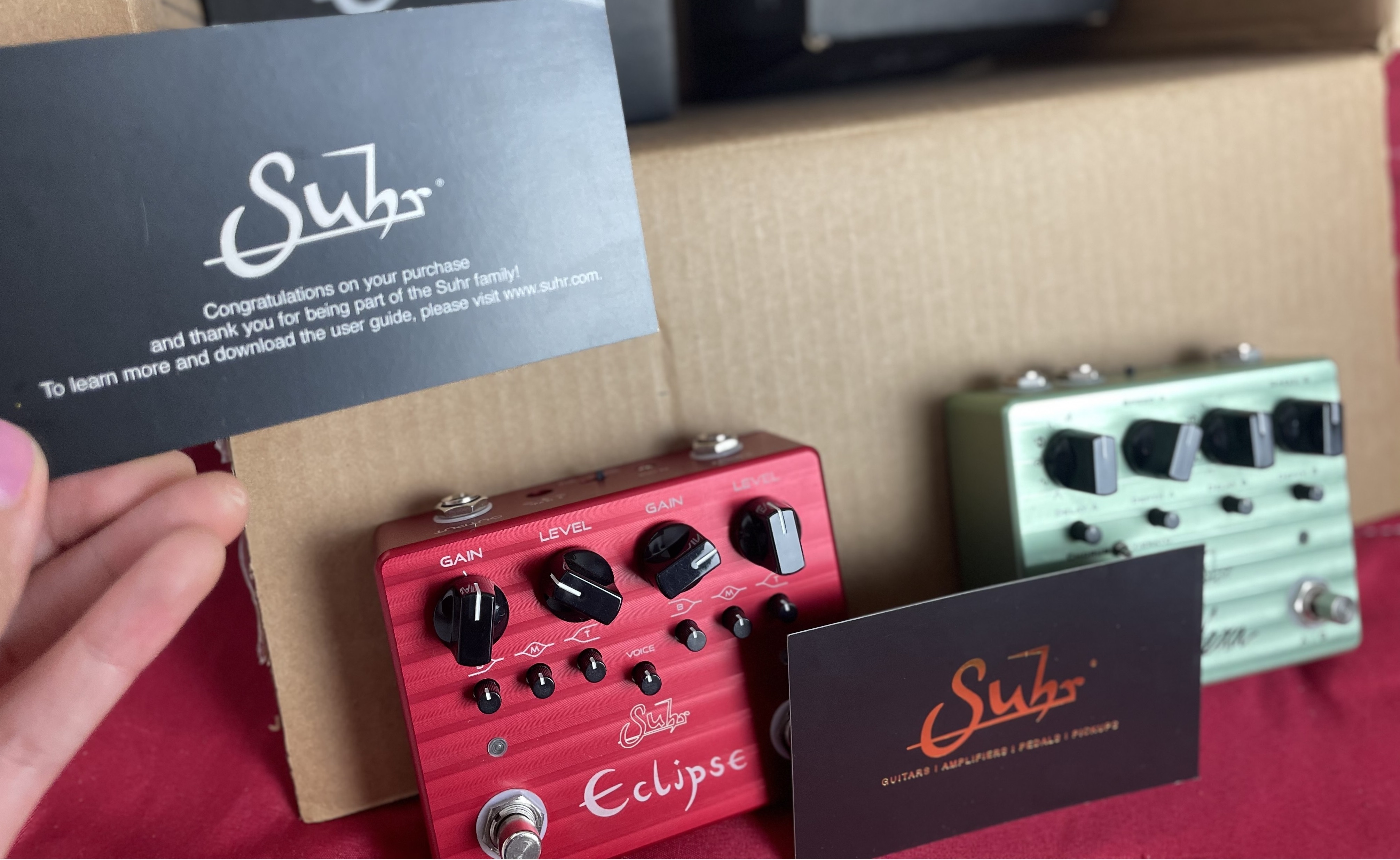 Suhr Eclipse & Suhr Alexa
Watch the unboxing video reaction clicking down below.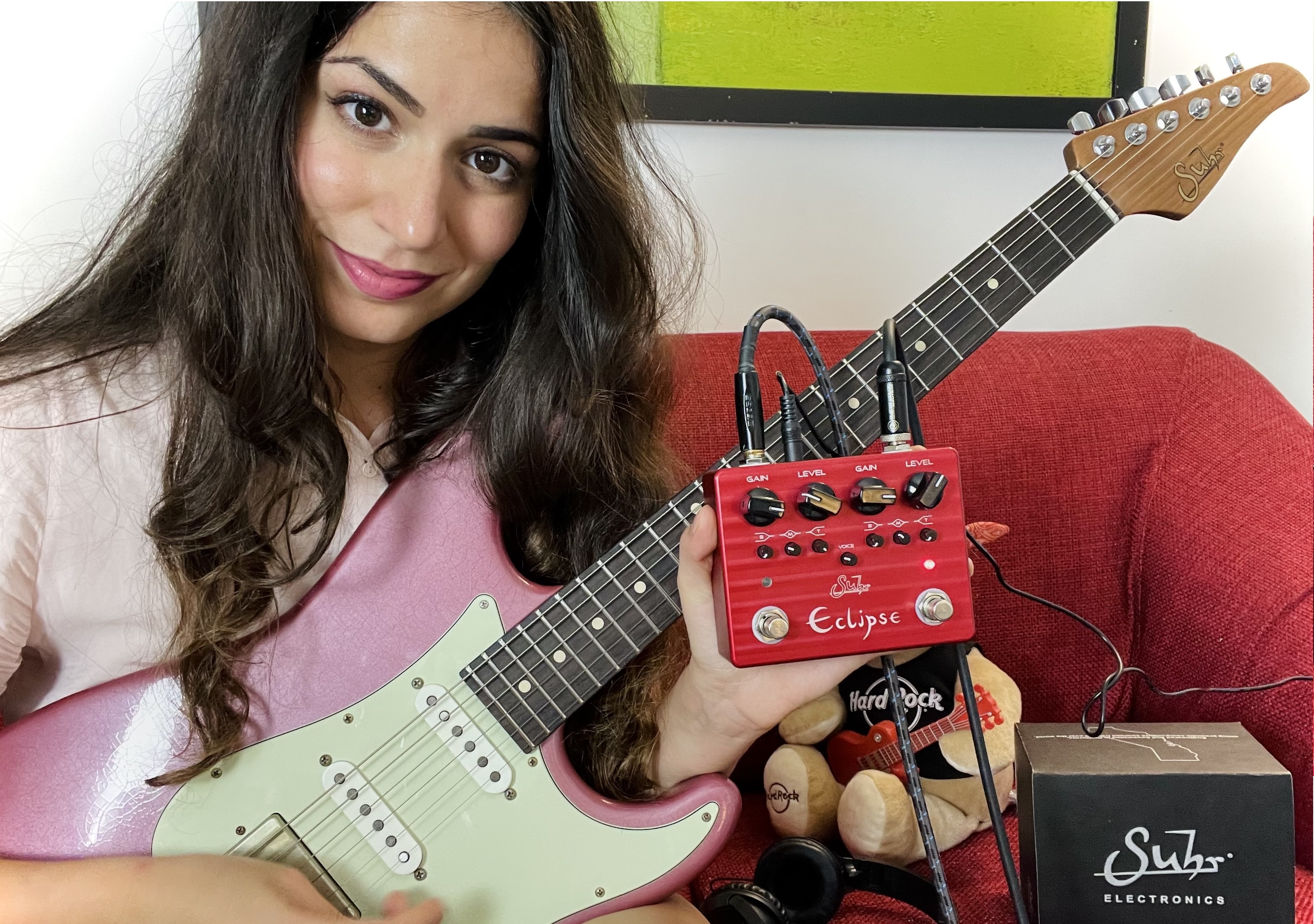 DUAL CHANNEL OVERDRIVE/DISTORTION PEDAL
The Suhr Eclipse is a versatile, no compromise, dualchannel overdrive/distortion that delivers a wealth of warm, organic amp-like tones in an easy to use, compact form factor.
MULTI-WAVE DUAL CHANNEL ANALOG CHORUS/VIBRATO
Alexa is a Multi-Wave Dual Channel Analog Chorus/Vibrato that offers a fresh approach in delivering a wealth of warm modulation and spatial effects for your guitar, bass or keyboard.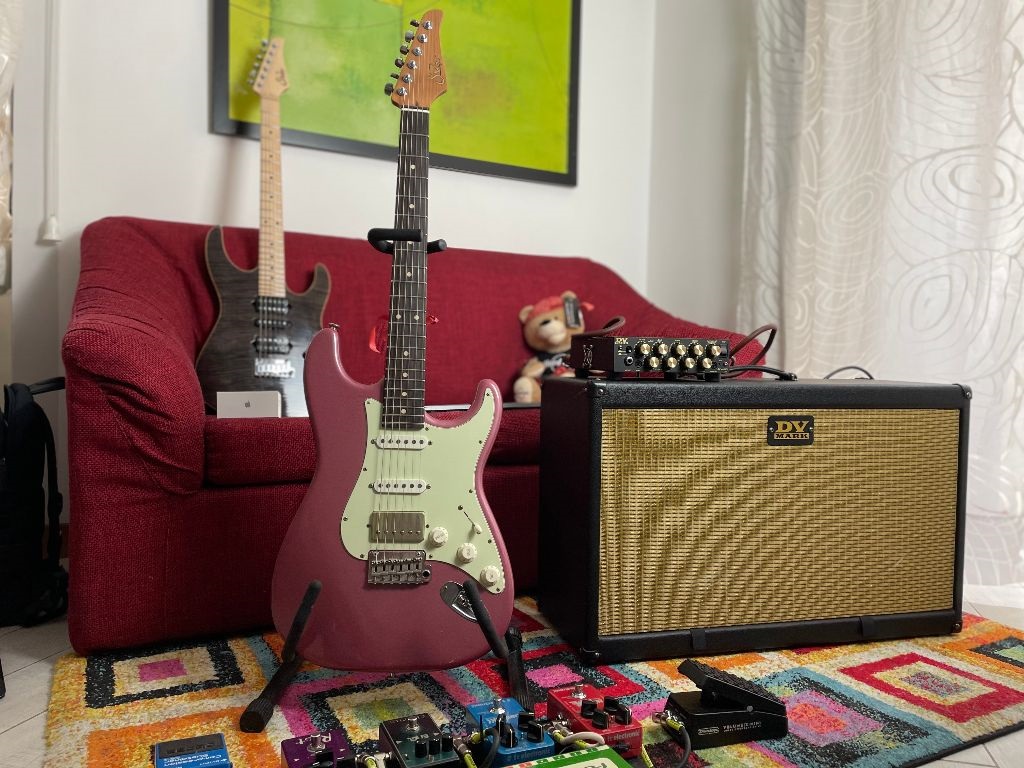 DV Micro 60 & DV Gold 212
The first collaboration / endorserment occurred in 2020 with the Dv Mark brand with an amplifier, an Italian brand of the great Marco De Virgilis.
❮
❯